DESIGN THROUGH INSPIRATION
MATTHEW SMITH, LEED A.P., PARTNER
Matthew has worked in Architecture and Construction in the Rocky Mountains, the Pacific Northwest, and New England. He has been involved in all phases and types of construction both as an Architect/Designer as well as a Project/Construction Manager. Matthew received his Bachelor of Arts at the University of California, Santa Cruz and his Masters of Architecture at the University of Oregon. Prior to and after his architectural education Matthew was involved in both residential and commercial construction, experience he brings to all of his work. Matthew is a licensed Architect in Colorado and holds a Class B ICC Construction certificate.
(email) Matthew@thunderbowlarchitects.com
(phone) 970.618.1645
RYAN DOREMUS, PARTNER
Ryan Doremus was born and raised in Aspen, Colorado and is the oldest of five brothers. Ryan studied at the University of Colorado and received a degree in Environmental Design with an emphasis in Architecture. His career began in San Francisco, where he worked for BCV Architects, specializing in high end residential, large commercial, and urban development projects. His experiences in San Francisco and Aspen have given him the ability to manage and coordinate projects of all types and to work with a wide range of clientele. Ryan's passion for the mountains and love for his family brought him back to Aspen in 2012.
(email) Ryan@thunderbowlarchitects.com
(phone) 970.274.1421
Balance of design and lifestyle
When design becomes reality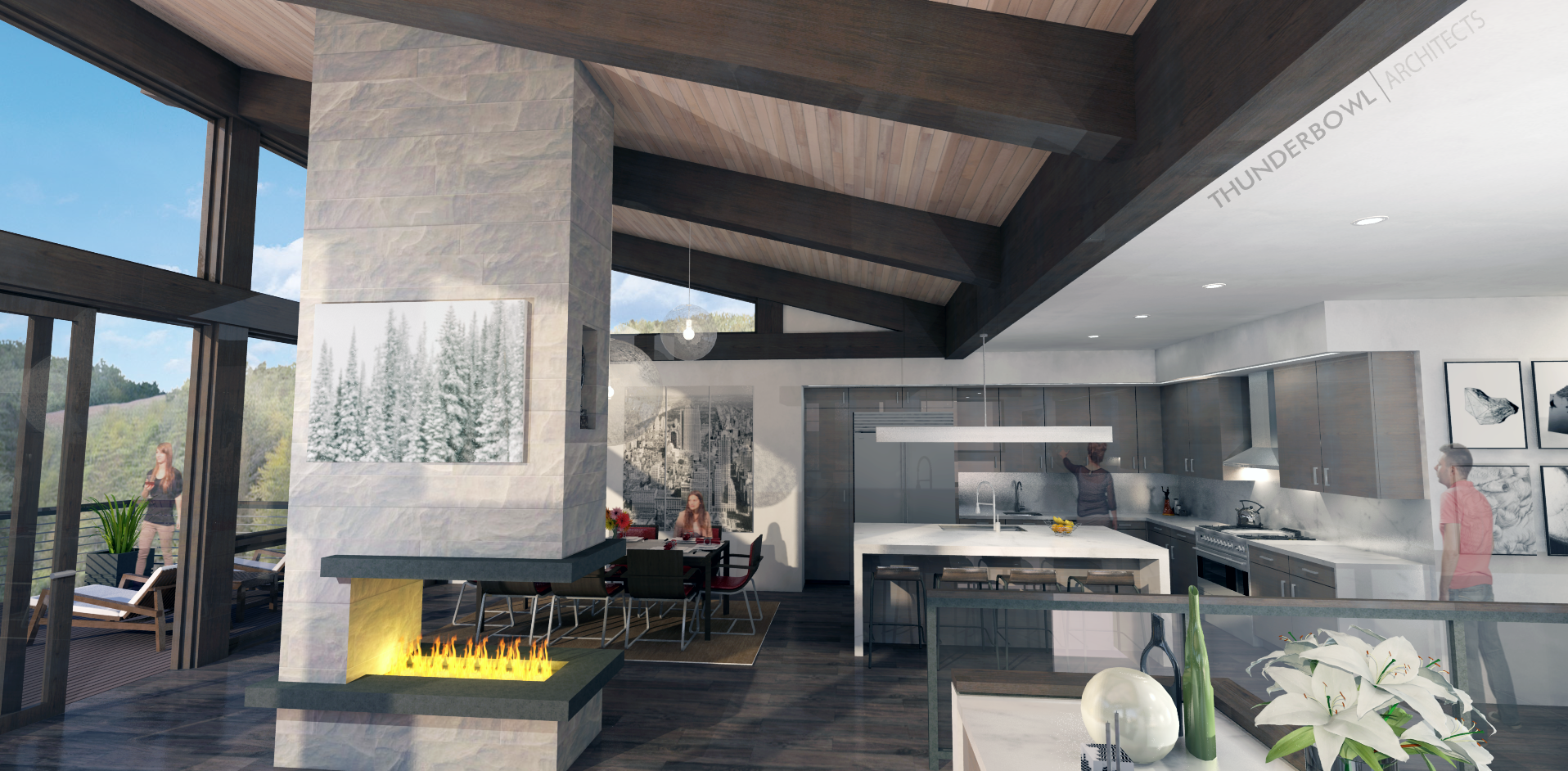 To achieve success, the development of a design needs to be a collaboration. Our experience was developed through working for many well established firms that have given us the opportunity to explore our ideas through analysis, teamwork, and the pursuit of exceptional architecture. Our commitment to design is rooted in our belief in the value of the built environment, our focus on the value of collaboration, and our desire to assist a client in realizing their vision.
Thunderbowl Architects name came from a famous ski run on Aspen Highlands that offers a unique perspective on our valley. Ryan Doremus grew up spending most of his time skiing Aspen Highlands as his grandfather was Whipple Van Ness Jones, founder of Aspen Highlands. As an homage to his grandfather, and the amazing vantage point from this ski run, the company ties its name back into the roots of the Aspen ski industry.
Contact
300 S. SPRING STREET, SUITE 201
ASPEN, COLORADO 81611
970.710.2938